The Eighteenth Graduate Student Workshop was held at Chapman University on January 6-10, 2013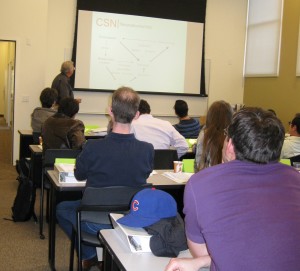 The Economic Science Institute at Chapman hosted 24 students from around the world for the 18th Visiting Graduate Student Workshop in Experimental Economics.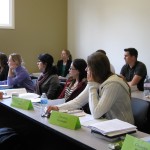 In a series of 10 sessions, the students first participated in an experiment as a naive subject would and then discussed with the faculty member the research questions and methods of the project. Topics included: Durable Goods, Biological Foundations of Economics, Contests, Endogenous Institutions, Complex Normal Form Games, Money, Virtual Firms, Effort versus Luck, Inter-primate Comparisons, and Neuroeconomics.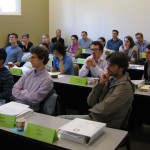 The faculty included: Sarah Brosnan, Terrence Burnham, Gabriele Camera, Brice Corgnet, Dan Kovenock, Kevin McCabe, Stephen Rassenti, Jared Rubin, Roman Sheremeta, Bart Wilson, and Abel Winn.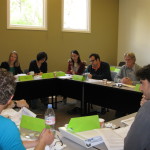 In response to feedback from previous participants, Vernon Smith and Bart Wilson for the first time led Socratic roundtable discussions each morning for which the students in advance had read essays and selections of writings by W.S. Jevons, F.A. Hayek, and Adam Smith (The Theory of Moral Sentiments).
The students left the workshop with a deeper appreciation for the philosophy of economic science, the practical skills for conducting experimental research, and a broader exposure to new questions that researchers are exploring with economic experiments.
Do you have any pictures of the workshop? Post your pictures on our Facebook page here!