Learn more about upcoming workshop dates and how to apply online!
About
In January 2016, IFREE sponsored its 21st Graduate Student Workshop in Experimental Economics at Chapman University.
The purpos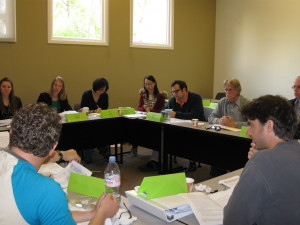 e of these workshops to provide an introduction to laboratory methods in economics for Ph.D. students.
In each regular session the group participates in an experiment for monetary rewards, followed by a presentation from one of the workshop faculty on results that are related to the experiment. Participants have the opportunity to present their research in progress or a research proposal and interact with the faculty throughout the week.
The workshop is free to all participants, but students must provide their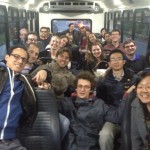 own transportation to and from the workshop. Local housing arrangements are covered by a generous grant from IFREE. Participants must stay for the duration of the workshop.
Each day eligible students participate in an experiment for cash followed by a presentation from one of the workshop faculty. Thus, as part of their learning experience, participants earn money to help recover their travel expenses.
All international participants must receive approval from Chapman University's international student office in order to receive payments from the experiments. If you are an international student and currently in the USA attending a university, please speak with your International Student Advisor about permission to participate in the workshop.
Past Workshops
2016 Workshop recap and pictures
2015 Workshop recap and pictures
2014 Workshop recap and pictures
2013 Workshop recap and pictures
2012 Workshop recap and pictures
2011 Workshop recap and pictures
2010 Workshop recap and pictures
2009 Workshop recap and pictures