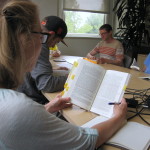 Are you a previous IFREE high school workshop participant or Chapman undergraduate Humanomics program student interested in more intense work to build on what you've learned?  Apply for the Summer Scholars Program hosted at Chapman University this summer, June 11 – July 13, 2018. The application is now open and the deadline to apply is Friday, March 9, 2018 at 5 p.m. PST.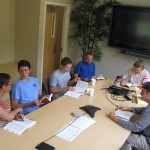 The scholars and their mentors, Profs. Jan Osborn and Bart Wilson, will meet daily as a reading group to discuss papers in experimental economics and literature as well as develop and analyze research data.
To learn more and apply, please visit the Summer Scholars website.